Four unique apartments located on the 6th floor – Suite 1811 Boheme, Suite 100 Ebru, Suite 15 Goldie, and Suite 2016 Metropolis – combine the function of boutique and extravagant hotel rooms and a meeting place.
Their unique character may serve as accommodation for important guests, an independent place for business meetings, or a non-obvious party zone. All apartments offer a personalised experience, especially during weekend club events. Each space tells its own story and invites you to directly experience the unique aura of SASSY.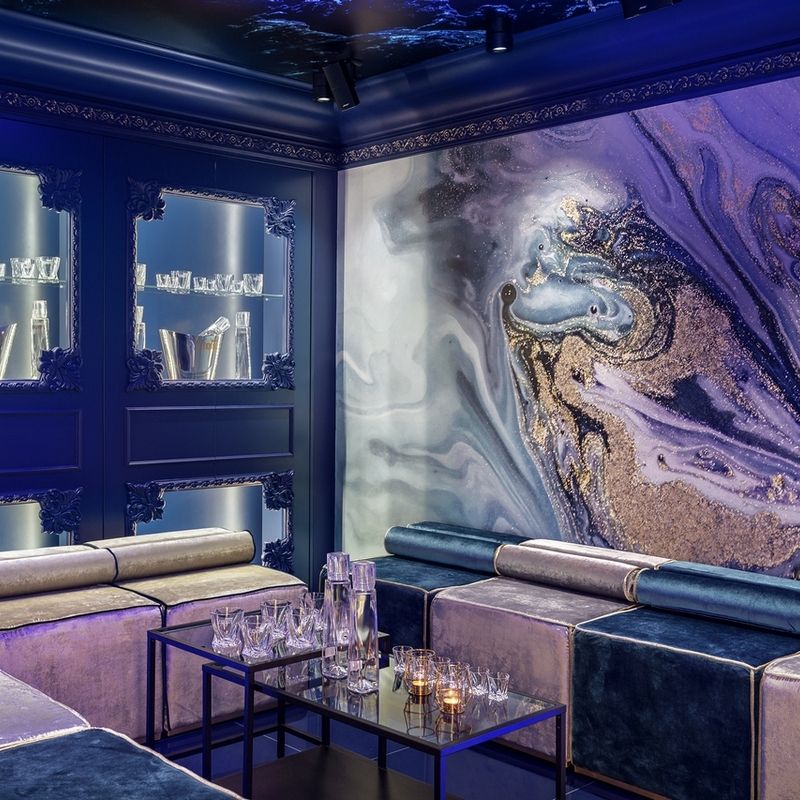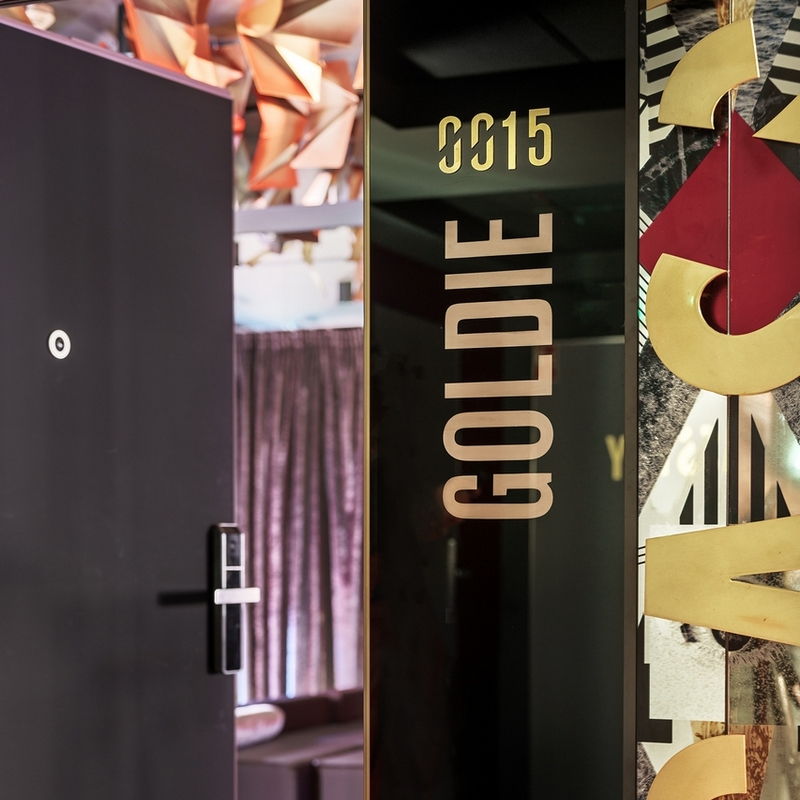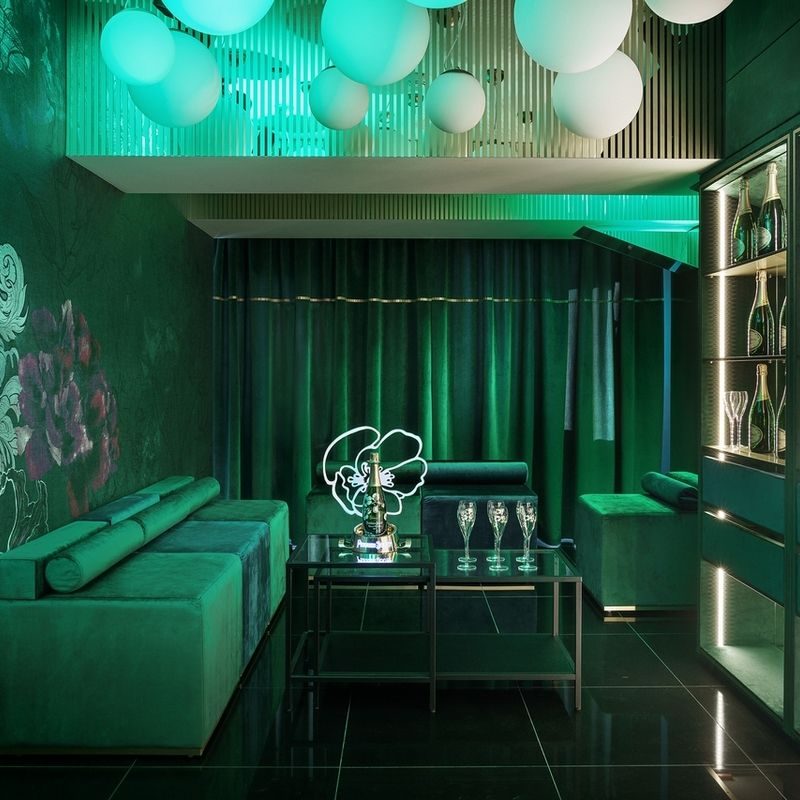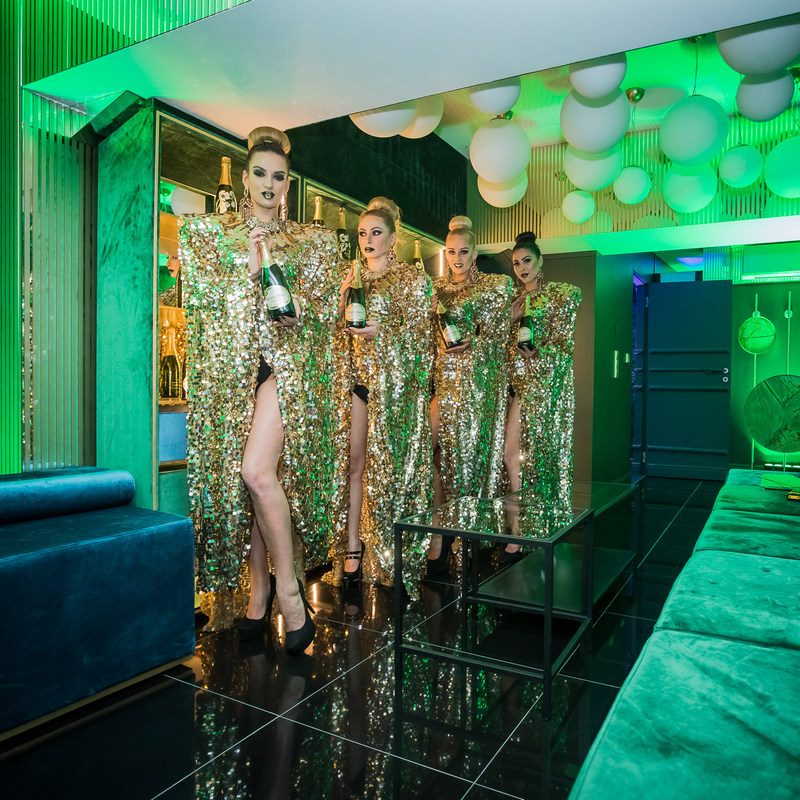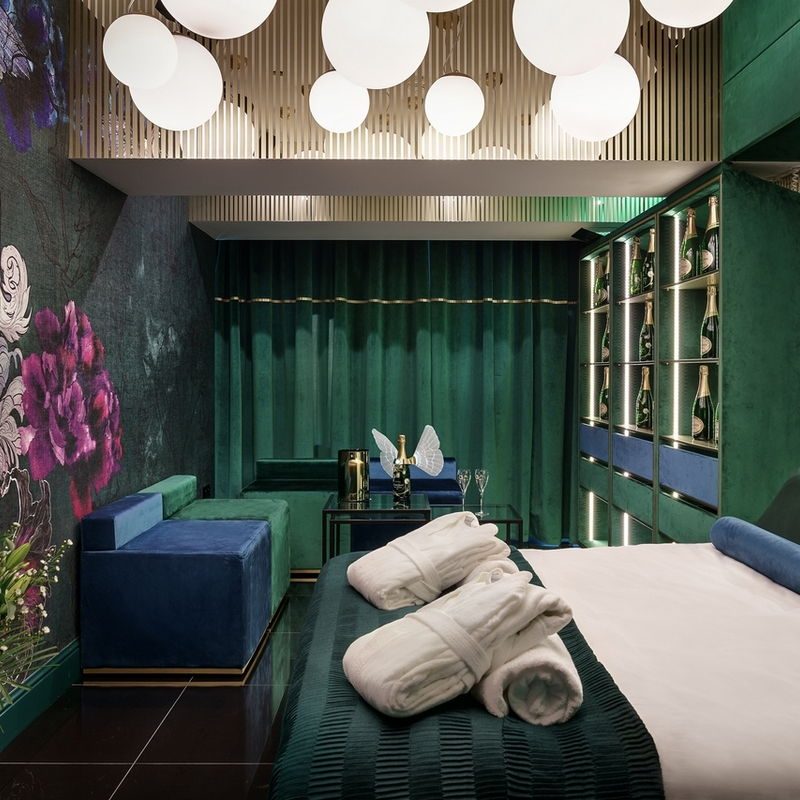 SUITE 1811
BOEHME
The BOHEME space, which invites you to the land of little miracles, grows from the very core of the artistic and poetic experience. In green, golden, and floral ornaments, as well as layers of flower animations, we locate the unique moments of a meeting, sensual gestures, but also the courage for a creative life and deriving everlasting, intense joy from it. Inspired by the world of Perrier-Jouët, the apartment oozes creative energy, while the number 1811 captures the birth of this unique champagne house.
SUITE 2016
METROPOLIS
A city that never sleeps, reflexes of the night lights, the constant movement and rhythm of a European metropolis, all became a direct inspiration for the architecture and character of the METROPOLIS apartment.
It is an original story about the essence of a city as a space for unexpected meetings. The atmosphere is amplified by the highly energetic presence of the GHMumm champagne, which works in favour of all celebrations, while the number 2016 stands for the year in which the unique Grand Cordon bottle, which is available exclusively at SASSY, had its premiere.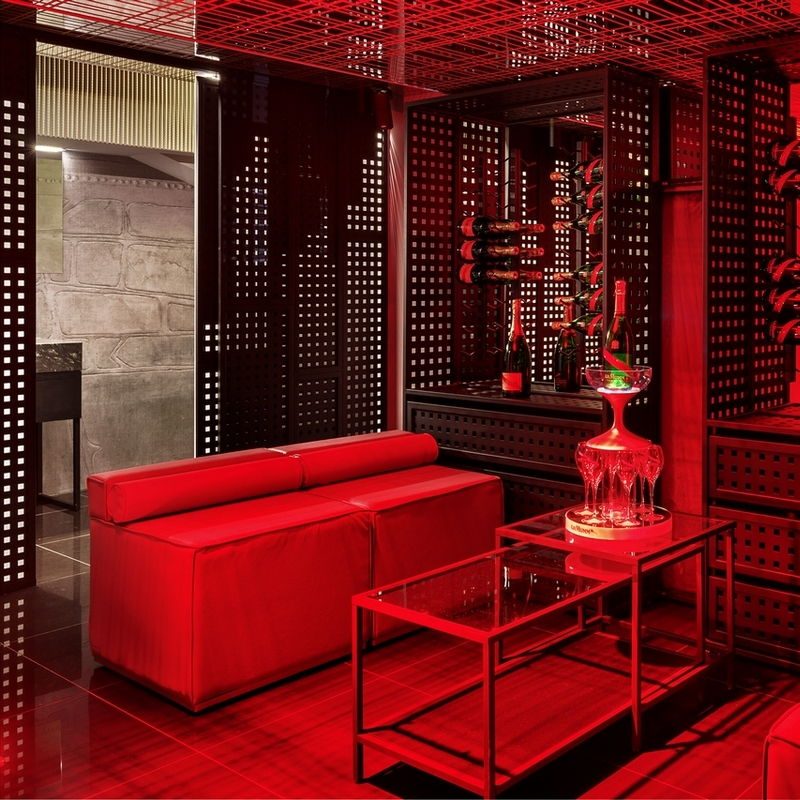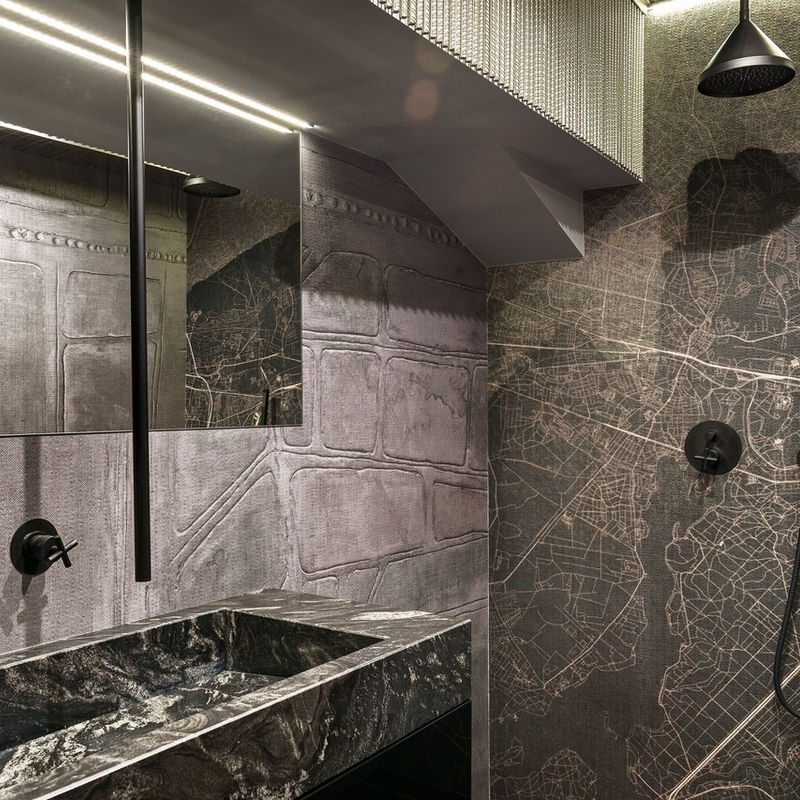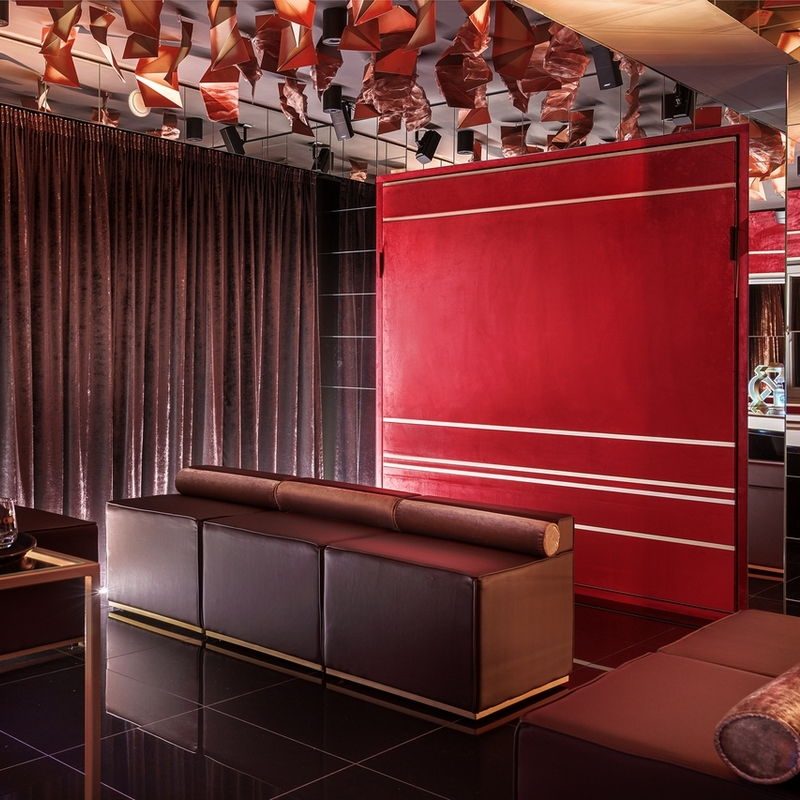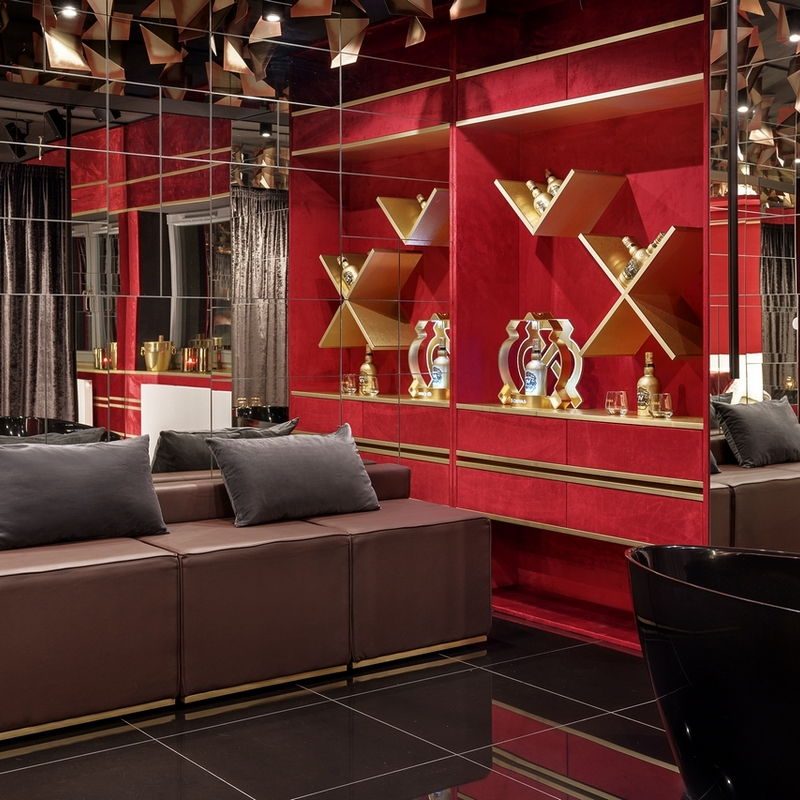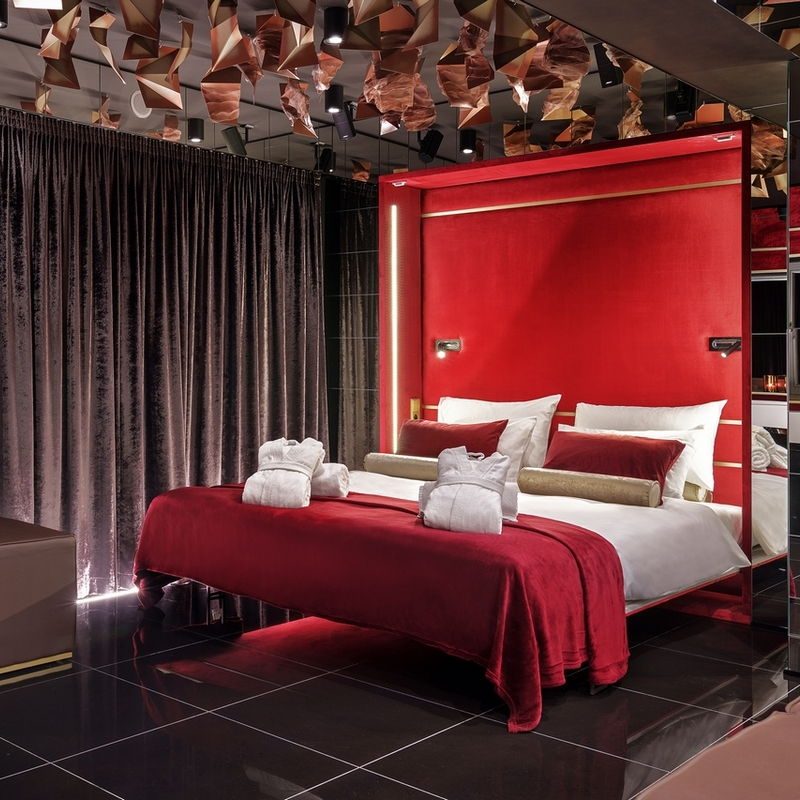 SUITE 15
GOLDIE
A fiery space of celebrations can be found in the GOLDIE apartment. Strongly connected to the world of Chivas XV and its leading color - Urban Gold. Under a veil of crystals, gold, mirrors, soft curtains, and velvet lies an interior that is expressive, romantic, warm, conducive to meetings, and transports you to another dimension. It is the perfect setting for precious moments. The defining color is gold, the various incarnations of which give the apartment vigour and vibration. Number 15 is directly related to the process of obtaining Chivas Regal XV, which is aged at least 15 years in noble cognac barrels.
SUITE 100
EBRU
The seaside location of SASSY became a direct inspiration for creating the EBRU apartment that draws energy from the element of water.
The elegant interior is created with the use of various shades of navy sea blue. All of the details create a perfect setting for both relaxation and entertaining guests. The apartment is defined by the leading motif of ebru - a water painting the fanciful patterns which recreate the noble structure of marble. This elegant, modern, and timeless space is dominated by the Belvedere vodka, and the number 100 refers to its 100% natural and crystal character.