ROOF TOP BY SASSY
A cocktail bar 8 floors above the roofs of Gdańsk.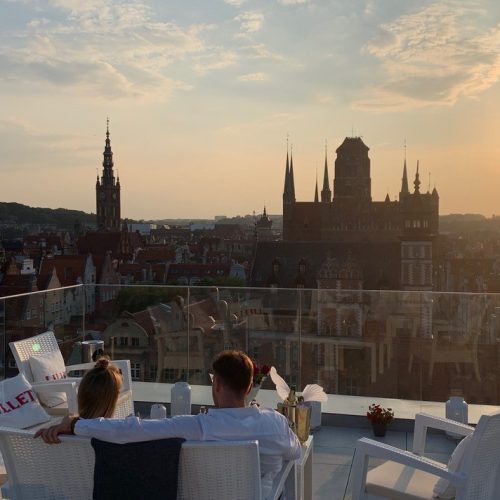 Roof Top
DAY
ROOF TOP by SASSY constitutes an extraordinary place in the very heart of the metropolis. Filled with vegetation and enchanting light installations, its design hearkens back to Art Nouveau. The observation deck allows to feast your eyes on the impressive panorama of the Old Town. The ROOF has been designed to protect SASSY's guests against sun, heavy rain, or strong wind.
ROOF TOP
NIGHT
After sunset, under the shining stars and in the glow of the city's neon lights, we invite experienced party people, as well as guests looking for a place offering a unique dinner accompanied by a view out of this world. Events organised here will be surely remembered for a long time. The night curtain adds elegance to the interior and leaves a hint of mystery that you will discover after crossing the threshold.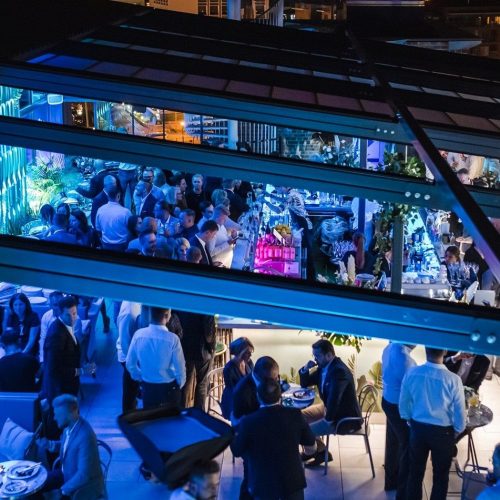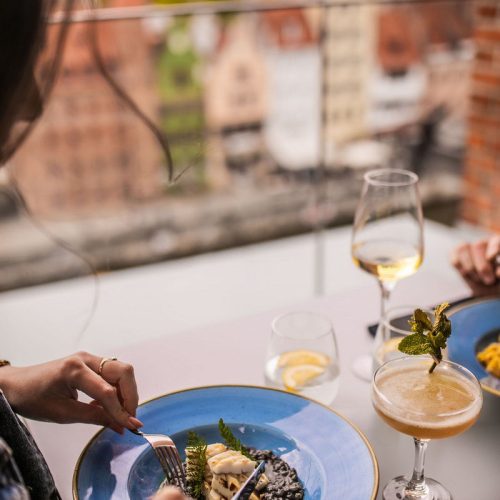 Roof Top
MENU
The observation deck attracts with a fantastic menu offering Italian cuisine, in which it is possible to find delicious snacks and dishes. It's a great place to get some rest from everyday life. The heavenly cocktail bar located on the terrace offers perfectly prepared drinks and cocktails. Here you will soak up the city's unique atmosphere and open up to new experiences.
Roof Top
COCTAIL BAR
Roof Top by SASSY is a magical cocktail bar with an impressive panoramic view of the Old Town, over the rooftops of the cosmopolitan city of Gdańsk. In our heavenly sky garden you will find a moment to catch your breath. In the original cocktail compositions you will find many fresh herbs, fruits, and exclusive alcohols. Caribbean TIKIs will take you on a tropical journey, Spritzers will soothe your thirst during hot days, and a glass of the best champagne will take you to the stars. #beSASSY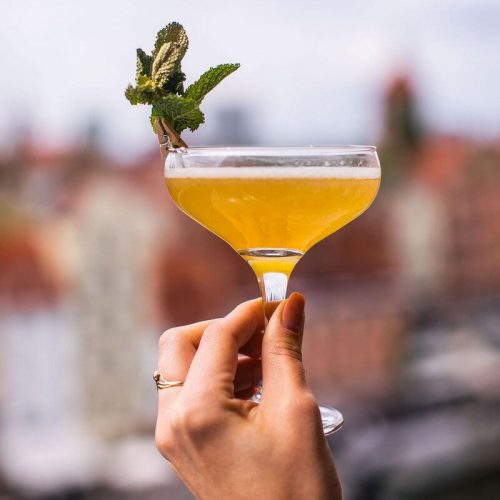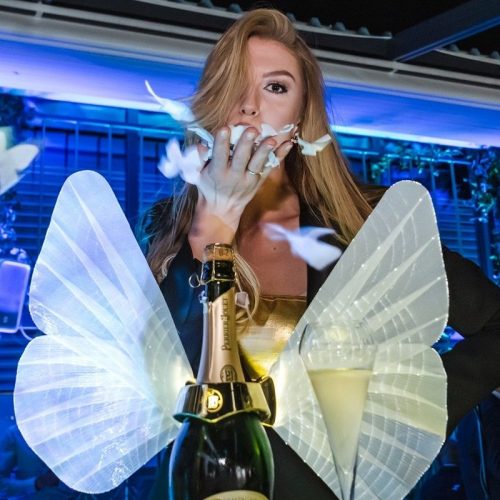 Roof Top
EVENTS
Both during the day as well as at night, the Roof Top offers the possibility to organise unique and original events, in outstanding interiors, also combined with the Sassy zone. Company cocktails, a fashion show, dinner over the roofs of the Old Town of Gdańsk, an exhibition, a banquet or a conference: each of these exceptional moments fit Roof Top's event offer.